HURRA we turn 6 years and we celebrate this with you!!!! You get till sunday 9th may 10% discount on all articles in our store at Mirabellplatz and in the webshop with code "HappyBirthday_SmallHeroes"
unique family conceptstore in Salzburg
cafe corner
worldwideshipping
FAST DELIVERY
FREE SHIPPING OVER €85 to AT, DE, NL, BE
Mini Rodini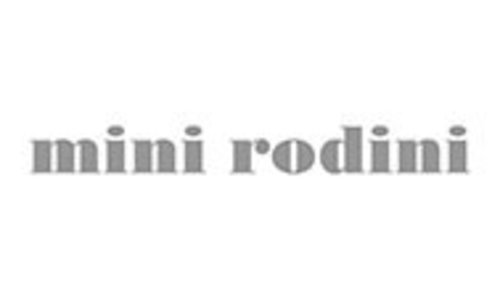 Mini Rodini is a Swedish children's wear brand that was founded in 2006 by illustrator Cassandra Rhodin as a tribute to all children, their imagination and sense that everything is possible. Mini Rodini takes children seriously with playfulness, meaning it is important that children too have clothes that match their own personality, mood and creativity.
Ever since the start, Mini Rodini has been a true success story. When the first collection of cotton prints was released in a few selected Stockholm shops 2006, it sold out almost immediately. Everything happened very quickly and what started with tons of boxes stacked in Cassandra's apartment in Stockholm shortly became an independent shop just a block away. Mini Rodini soon became darlings of the press both in Sweden and internationally for their unique interpretation of children's clothes. With a combination of excellent quality and quirky design, Mini Rodini creates clothes that parents want to dress their kids in, and that kids love to wear.